Solve the #1 problem most coaches have that keeps them stuck, spinning in unfocused activity, and succumbing to information overwhelm.
...AND be Holy Spirit led doing it!
CLARITY: Your Secret Power to Design Your Own Business, Make More Money and  Fulfill the Destiny You Were Designed For!
...without apology, compromise, or pressure to fit into someone else's box.
Introducing my Signature Process/Spiritual Coaching Combo:

Spirit-Centered Coaches™

There's Something You Want to Say... to Teach... to Share...
And you want to make sure you're fulfilling your destiny.
You'd love to coach people through a problem that you keep seeing over and over,
But you don't know where to start.
Maybe you're feeling a tug to be seen and heard...but you're not sure what you would say.
I've been there!
Like you, I've also felt like there MUST be MORE to my life - my destiny.
There must be a bigger difference I'm supposed to make...
...but I kept defaulting to playing small.
It doesn't have to be this way!  There IS a bigger impact you are destined to make in the world.  You, my friend, are not reading this by accident.  You have a Destiny to fulfill, and a purpose to the challenges in your life.  There are people who need you to step up and be seen.  They need the solution only you can bring.  I can't reach them, no other "guru" can reach them.  But YOU can…
And I can help you.
Virginia Killingsworth, Founder and
Senior Leader of All Things Restored Ekklesia
Sebastian Diaz, Fully Aligned Coaching

My clients often come to me with one of the following scenarios:
1) A whole bunch of puzzle pieces and no box top,
2) A box top and no puzzle pieces

OR
3) FIVE puzzles exploded all over their office and no clue which pieces go to which box top
Sound familiar?  
It happens to all of us brilliant visionaries to want to change the world...but don't know where to start, ...or don't have the time, ...or "don't have the money."  We have parts of the puzzle, but not the whole vision or plan to get from where we are to where we want to go.

Jenene Stafford, Founder & Editor in Chief
Megamorphosis Magazine
Here's the deal. 
There's a cry in your heart to help people,
...to make a difference,
...to see change for the better,
...to fully express your unique message,
---and to be fully aligned with your true identity and the destiny God has for you.
But here's the problem:
There are SO MANY gurus out there, and so many terrific programs and courses you can take (or have taken), but they are missing the single most important piece of YOUR unique puzzle.  YOU.  Your voice has a signature frequency, a vibration, and a sound no one else has.  What you have to say is specifically unique to you as well.  I know, I know…  Clients tell me all the time, "But so-n-so is teaching what I want to teach, so I can't."  That's NOT true.  They are not you.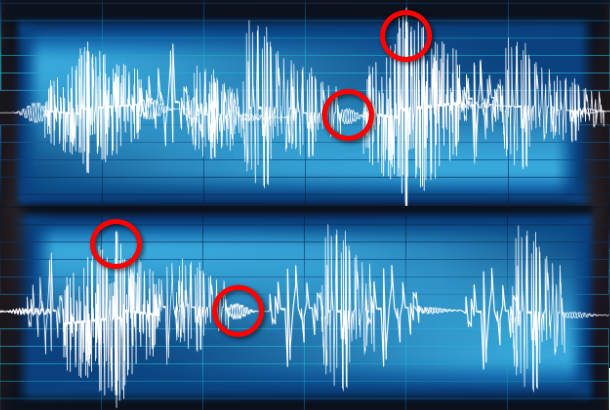 My Story
I discovered my assignment after a series of career highs and hard blows. 
My degree is in Architecture, and I worked in construction project management for some of the largest companies in the United States. Over the course of my career my budget went from $5,000 a year, to $60,000 a year, to $1.2M, to $3.2M, and managing multiple millions of dollars.
I was promoted 5 times in 6 years, wined and dined away from one company to another, and moved from one part of the country to another.
At my last corporate job I managed as many as 34 construction projects at one time - with a completely clean desk at the end of every day.  On one of the other career steps I managed the publications for one of the largest community colleges in the US, learning the ins & outs of graphic design, editing, printing, and marketing.  Those were the high points. 
The low points between them were another story.  Jobless, almost homeless, delivering phone books to put food on the table, not having enough money for gas in the car, twice divorced, overweight, debilitating stress-related health issues... I've been there.
After the last crash & burn in the corporate world, I finally had enough.
I decided I was done living on someone else's terms.
I prayed a LOT, and took a hard look at what I loved to do, what I was good at, what I had experience in, and what my passion was.  In 2010, I also saw the trend of where business was going...online.  I teamed up with a brilliant partner and learned how to do online marketing, search engine optimization (SEO) and how to create valuable, engaging content, especially videos.  After taking a series of courses on how to attract traffic to your website, market and sell stuff online, I realized there was a KEY COMPONENT MISSING.
The gurus were all telling you what to do, and some told you how to do it...but no one was telling you WHY to do it.  Sure, they showed you how much money you could make, and laid out the path to get there, and even said stuff like, "make a bigger difference", and "serve humanity", and sound-bite phrases that sounded good.
But they weren't getting to your unique YOU-NESS, that special sumthin sumthin that our Creator gave you that makes you a precious, important, necessary expression of God himself.
They weren't drilling down to find the cry of your heart that is your WHY.  They weren't teasing out the pain of your past that so powerfully shaped your thoughts, beliefs and behaviors...  The lessons you learned, the challenges you overcame, your individual story is the very heart of your message.  If you're reading this, you have a heart-based business inside you.  That's what I discovered by working through my own pain and patterns that limited me and attracted what I did NOT want in life.
I discovered that it's in that deep-seated fear of being vulnerable that my true brilliance lies.
And yours does too.
So, what was my fear?
That I wasn't significant...that I didn't matter...that no one would hear or care what I had to say.
I tried to earn my significance by being an over-achiever.  I was a good student, involved in sports and music and theater, 4-H, Junior Achievement, and so on.  I loved acting.  I started at age 5, and thrived on pretending I was someone else.  I usually had roles that made people laugh, and I felt significant.  They listened to what I had to say.  I mattered.
But they didn't actually know ME.
Fast forward to 2011 when I saw the missing piece of the "guru" puzzle: the ME factor I so desperately wanted people to know.
Your history leaves clues.
For me, all my life, for whatever reason, people would secretly come to me to share intimate challenges they were having. They would share their fears, drop their masks, and their true heart cry came out.  I always wondered why...
In that moment of realizing the missing piece, I saw that I had been designed for this.  It was I who could really SEE people who had so much brilliance, experience and such inspiring stories that the world needed to hear. 
Yet they didn't believe they had anything to say, and no one would want to listen. 
I totally understood, and it broke my heart.  That's when I knew God
was telling me to do something about it.
I spent thousands of dollars hiring mentors and working through programs to completely retool for the expert and speaking industry, using my construction and publication background.
My mandate is to release voices held captive by fear and doubt, and to recover and restore lost, stolen, traded away, abandoned or deteriorated influence.
By teaching entrepreneurs their true identity and helping them package their unique brilliance to get it out to the world, ...and monetize the message on their hearts so they could build a business from a place of authenticity, and ultimately fulfill their destiny through their business, I fulfill my destiny.
So now I can say, "I used to build buildings, but now I build destinies."   
Ronel Lonzer, Manifestation Coach
You are not here by accident.  At some level you know you were designed for more, you have more to offer, and you desire to truly fulfill your destiny...and you're an entrepreneur.  You love creating solutions to solve people's problems. You are in the right place!  Your business can be a unique expression of who you are, your strengths, your passions & your past. 
Let's Build it Together!
The beauty of this Spirit-Centered Coaches combo is both the P2P (nuts and bolts) training AND activating your spiritual connection with the Godhead to design and build your business from Heaven.
PLUS...you also have access to our ongoing group coaching called Momentum that gives you time to implement, try things out, get feedback, tweak and go again.
I had to do it alone.  I don't want you to have to.
Again...Let's do it Together!
The Spirit-Centered Coaches™ Program Includes:
* The Planning to Profit™ Course,
* The Destiny Scroll Guided Activation,
* The Declaration of Trade Course
* 3 Months of Momentum Group Coaching,
* PLUS 5 1:1 Coaching Sessions with me.
Module 1: Are You REALLY Planning to Profit?
How an expectancy mindset shifts you into the frequency of receiving and activating
Objective: Get your head in the game: for this program, and for your business. We also set the stage for your Declaration of Trade.
Module 2:  Discover Your Voice

Find the gems hidden in the pain of your past to make your mess your message.
Objective: Dig deep to reveal exactly what your unique message is - the cry of your heart with which you are meant to serve others. We also define your big WHY - the passion that drive you.
Module 3: Who Do You Want to Play in the Sandbox With?

The more laser focus you can have on exactly who you serve, the more success you will have in creating a business around the lifestyle you desire.
Objective: Discover your ideal client, their pain point, and the true problem you solve.
Module 4: Your Covenant Agreement with Heaven
Continue your Declaration of Trade to define the parameters of your partnership agreement with Father God, Jesus, and Holy Spirit.
Objective: Stake your claim to the territory your business is to take and occupy, and the culture of Heaven you will bring to earth.
Module 5: Finalize Your Declaration of Trade
Call in your ideal team to help you in your business. Get familiar with operating from the heavenly realms, rather than from earth.
Objective: Finish the partnership agreement, and establish your heavenly trading floor so you can confidently build your business on a firm foundation with the Lord.
Module 6: Design Your Marketing Foundation
When you can articulate your clients' problem better than they can, they will automatically, subconsciously believe you have the solution.
Objective: Solidify your marketing language to attract your ideal client, and begin to find where they hang out online (and off...).
Module 7: Your Transformational Business Model
People don't care about your product or service, they care about results.  Your revenue is directly tied to the results you help them get.
Objective: Design your business model based on the transformation you bring.
Module 8:  Easy Peasy Platform
Eventually you will want a full website, but for a quick path to cash, we're going to focus on the bare minimum to get your biz up and running online.
Objective: Set up your infrastructure for automation and social proof.
Module 9:  Aim, Fire, Ready!
It's time to get your mission in motion and prepare to launch!  You don't have to be ready, you just have to do it.
Objective: Schedule your launch date and release your freebie.
Module 10: Build it, Baby!
Now your momentum is building, your foundation is in place, and you're ready to rock & roll!
Objective: Build enough of your 1st product to be able to market it confidently.
Module 11:  The Little Engine That Could

The slow chugga-chugga WILL get easier when you just keep going.  Keep believing that you CAN, and before you know it...you already DID.
Objective: Keep the momentum going, protect your progress, and keep your brilliance train on the rails.
Miranda Wendler, Breakthrough Coach
MORE Benefits of the P2P Program:
In this program you will Learn and DO:
Deep dive into your unique story to find the precious gems you're meant to share
Laser focus on the exact problem you solve and who your ideal clients are
Design and build the transformation journey you will take your clients on
Package your brilliance for leverage and scalability to grow your business
Position yourself as an expert in your industry to create sought-after traction
Write magnetic sales copy that speaks directly to your clients' heart
Start selling your product by the end of the program when you stay on track and implement
Create wash-rinse-repeat recurring revenue from your brilliance
Sonia Hassey, Destiny Women Global
(Attended the Planning to Profit LIVE workshop-style program)
Barbara Marshal, International Speaker,
host of Love Your Life TV Show
This is for you if you're feeling:
Stuck in a job or serving clients 1:1

Overwhelmed with too much information

Confused as to your first or next step to create a leveraged, scalable business model

Frustrated, spinning your wheels seemingly hopeless

In survival mode, unfulfilled, pressured, and stressed
How Much is a Profitable, Destiny-Driven Business
that Actually Works Worth to You?
Private coaching clients invest up to $12,000 to work with me.  Besides discovering buried belief systems that have held them back ALL THEIR LIVES, they come away with Confidence, Clarity, and a Blueprint to Scale and grow their heart-based business.
Ruthie Andrews, Trauma Recovery
and Deep Healing Coach at Kyrie Coaching
This blended course includes my signature system I worked with several clients over years to create and perfect.  It includes all of the steps in my Planning to Profit: Architecting Your Unique Story into a Business You Love book PLUS new revelation about how God's Kingdom really works that has made a HUGE difference in my business and in my current clients' businesses.
Not only does it include my very best work, but you also have personal coaching with me!
I know my best selling 6-month 1:1 coaching and implementation package may be too big of a commitment at this time.
That's why I created this DIY and Group Coaching combo.
I want to serve MORE people at a MORE affordable price point, and give them the same business- and life-transforming value as the private Rockstars I journey with for 6 months or more.
Planning to Profit is easily worth $5,000 or more,
Momentum is $197/month,
and Establishing your Business with a
covenant partnership with Heaven is priceless.
Think about it.  In this program you will learn how to create AND ACTUALLY Design, Build and ACTIVATE your own online course.  While I can't make any guarantees...you COULD make your investment back by the end of the program.
Not only that, but you will have a blueprint to create courses and programs that will become the cornerstones of your business.  We also create a whole library of your stories and the lessons you learned from them, so you can use them in your content and sales copy for years to come.
The Spirit-Centered Coaches Program regular price is $2,497

and Momentum membership is $197/mo
This combo gets you all the training plus coaching over time
that allows you to implement with help and
feedback along the way...
Accountability check-ins
Group Coaching every 2 weeks
Community access for camaraderie and FUN!
PLUS: Lifetime Access!
You will have access to this program whenever you need to come back for a refresher.
All this - Just $1,997

or 3 easy payments of $747/month
You've felt the tug...
the MORE you were designed for.
Don't wait to make a decision that could change the trajectory of your business, and change the lives of those you are meant to serve.
Join the Spirit-Centered Coaches™
Program Today!
You have nothing to lose but confusion, frustration, and overwhelm!